Stable Minded
11.01.16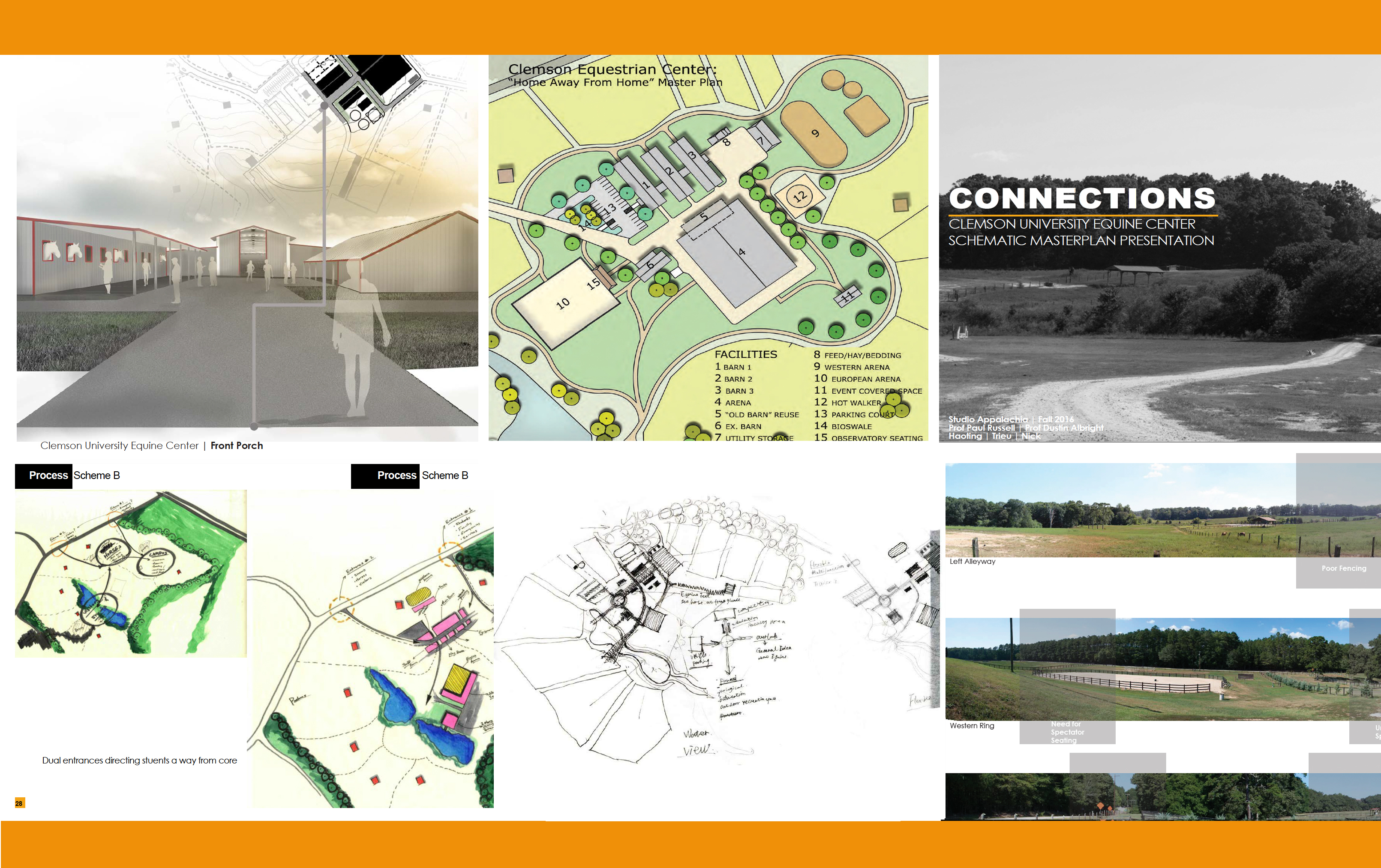 Checking back in to report what's been happening at Clemson's School of Architecture & Studio Appalachia.
 In case you missed it… Studio Appalachia is a collaborative, project-based graduate design studio between Clemson's school of architecture and its department of landscape architecture. The Studio is directed by associate professors Dan Harding and Paul Russell. Studio Appalachia targets issues such as: accessibility to natural resources, sustainable building strategies, and approaches to long term visioning and planning.
I was asked to participate in this year's studio because it involved horse facilities, specifically re-envisioning the Clemson University Equine Center (CUEC). With aging facilities that are well-used and well-loved, I knew it would be fascinating to see how these talented students created a fresh program for the facility. The teams of architecture and equine business students (a new twist for the studio) have spent the last several weeks immersed in detailing the site and facility requirements, learning about design issues unique to equines.
Teams consisting of three to four students conducted rigorous research, made several site visits, interviewed user groups, studied topography, considered land, sun, wind, circulation paths and traffic flow to create detailed and well considered Master Plan Studies and Field Reports.
Referencing the evolving formal and material contexts of Southern Appalachia, the four teams stated as goals to "improve circulation, establish organization, and enhance the (existing) ecology of the historic Clemson farm. To them, as one team eloquently stated, the CUEC is more than a farm; it is an institution that showcases the prestige of the university, and embodies the history, strength, and energy that the equine program was founded on.
The preliminary master plan schemes presented earlier in October were successful in developing goals and considerations for further study. The studio presents preliminary concept designs later this week and I'm looking forward to the big reveal.
09.28.16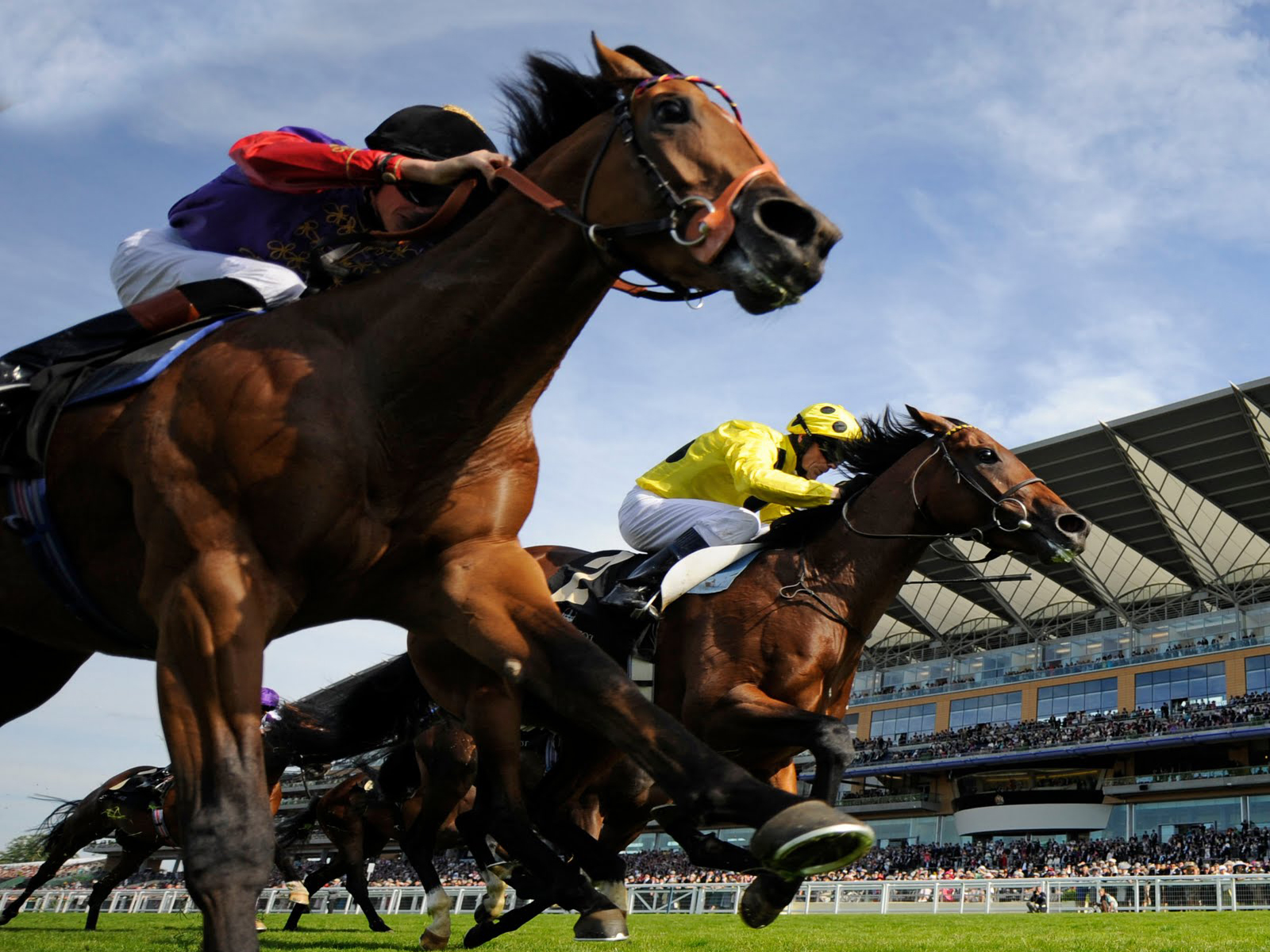 Last week the Paulick Report featured a story on worries over the possible closing of California's Los Alamitos track (http://www.paulickreport.com/news/the-biz/life-horse-racing-happens-los-alamitos-acreage-racing-ends/)
As a Board member of the Equine Land Conservation Resource, a national organization dedicated to saving land for horses and horse-related activities, it's disheartening to hear of the potential loss of a thriving racing venue for what will no doubt become another strip mall and urban sprawl.
I have been concerned for years about the loss of race tracks, especially older ones in the inner city or suburban locations that are under pressure to close.
Santa Anita was considering reducing their stable area several years ago and selling land to an adjoining commercial shopping mall. There was pressure to shut down Pimlico (an inner city aging track) and move the Preakness to Laurel Park. Suffolk Downs in Boston is under similar pressure. The list goes on and on.
And of course the answer for many race tracks has been to add casinos, which do nothing for horses or horse racing except cheapen it. Racing is a great spectator sport. Look at racing in Europe, especially in England (Goodwood and Ascot are two prime examples) where horse racing is an enjoyable event not a place where desperation fuels gambling.
The Los Alamitos track supports the horse economy, preserves open space, diversifies the suburban environment/landscape/streetscape/economy and preserves the equine heritage of the site and area.
There are heartening success stories. When Illinois' Balmoral Park hosted its last harness races at the end of 2015, a New York company, Horse Shows in the Sun, purchased the 200-acre site, and after a significant investment is preparing the grounds for show jumping competition starting next spring.
I'll be writing more about this in the months to come. To learn more about the Equine Land Conservation Resource and its mission, please visit their website at www.ELCR.org to become a member and get involved.
07.25.16
This fall, I'll be heading back to my Alma Mater to impart 40 years of architectural experience and equine design know-how to a new generation of architects. Go, Tigers!
Beginning this August, graduate students and upper level undergraduates in the Clemson University School of Architecture will enjoy a unique opportunity for an immersive and interdisciplinary design course. "Studio Appalachia"-the John Blackburn Fall fluid studio- will focus on two projects selected to invoke a critical examination of contemporary design in the foothills of the Blue Ridge. This blended studio will partner architecture and landscape architecture students in careful master planning and design exercises for Camp Hope in Canton, NC and for the Clemson Equine Center in Clemson, SC. The latter project will also incorporate Equine Business students as special consultants, and will draw heavily from the expert oversight of John Blackburn, who has dedicated much of his professional career to the art and science of equestrian architecture and planning. 
Students on both projects will begin with a carefully orchestrated series of site visits and case studies designed for exposure to the broader ecological and cultural forces that impact design and operation in the sorts of complex settings under consideration. This will be followed by careful site analyses and master plan studies. The projects will conclude with detailed landscape and building designs, targeting elements of need as identified by the master plans. The design proposals will necessarily make reference to the evolving formal and material contexts of Southern Appalachia. ~ Dustin Albright Assoc AIA, LEED BD+C, Assistant Professor, Clemson School of Architecture
05.16.16
Newly elected to the Maryland Horse Council's Board of Directors, John Blackburn will serve as a voting member beginning July 2016 through June 2018
05.01.16
Building Your Green Barn – Land Management, Equine Wellness, April/May 2016
"Designing For Extremes", Equestrian Living Magazine, April 2016
"When Barn Builders Dream", 2016 Tryon Equestrian Directory
Over Three Decades of Experience in Design Excellence ,Metro Architect, March 2016
His & Hers with LA Pomeroy: John Blackburn, Elite Equestrian, January 2016
Find Barn. Add Architect. Say "Whoa.", Inside Hook, December 2015
"6 Barns Converted into Beautiful New Homes",Inhabitat.com. July 2015
After A Million-Dollar Makeover, Behold the Party Barn, The Wall Street Journal, June 2015
Home, Reimagined, Architectural Digest, June 2015
Barn Again, UnTacked Magazine, May 2015
Dressage Barn Gone Green, Dressage Today, April 2015
Building A Green Barn, Equine Wellness Magazine, April 2015
Lucky Jack Farm, Horse and Style Magazine, December 2014
Where Do You Stand on the Great Carriage Debate, Horse and Style Magazine, September 2014
Things to Consider When Purchasing Equine Property, Field Sport Concepts, September 2014
Sheik Island Horse Training Farm in Dade City on the Market for $4.5 Million, Tampa Bay Times, May 2014
John Blackburn Basics, California Horse Magazine, April 2014
My Kingdom, Mi Casa: Pegaso Farm, Horse Sport International, Issue 1, 2014
Barn Design Masterclass: How to Get the Best Barn While Working on a Budget, Equestrian Quarterly, Fall 2013
Fire Wind Water: Thoughtful Barn Design May Reduce Disaster Risk, Polo Magazine, September 2013
Barn Envy: Oakhaven Farm, Horse & Style Magazine, August 2013
Building an Eco-Friendly Horse Barn, Equine Wellness Magazine, 2013
Let There Be Light, Equestrian Quarterly, Summer 2013
Colorful Kitchen Updates, Food and Wine Magazine, November 2012
Beauty and the Barn, DCmud, November 6, 2012
Value Added: This Well-Compensated Architect Designs for the Horse, Of Course, Washington Post, October 21, 2012
Staying 'Stableminded', The Zweig Marketing Letter, July 2012
How to Choose the Right Remodeling Professional for Your Needs, The Washington Examiner, June 1, 2012
Returning Sagamore to Her Rightful Glory, The Equiery, April 2012
Seeing the Light, Stable Management e-blast, April 2012
Bank Barns, Acreage Life Magazine, March 2012
A 'Bettor' Racecourse: NYRA Discusses Improvements to Racetracks, The Saratogian, September 2, 2011
Barn Saver, Saratoga Living, Summer 2011
From Native Dancer to Native Son: Restoring Sagamore Farm, DCmud, June 22, 2011
Barn Beauty, Cowboys & Indians, July 2011
A Modern Sports Success Story Meets a Historic Racing Farm, The New York Times, May 21, 2011
A Handsome, if not Historic, Hotel, The Washington Post, May 22, 2011
A Dreamer's Latest Long Shot, The Washington Post, May 17, 2011
Green Barns,Clemson World Magazine,Spring 2011
Good Barnkeeping, Horsemen's Yankee Pedlar Magazine's 2011 Barn & Arena Guide, Spring 2011
No More the Desert Nomad (reprint), Desert Mirage Arabian Horse Virtual Magazine, April 2011
In the Spotlight: Blackburn Greenbarns, Green Business Quarterly, March/April 2011
Re-Use Architecture, Chris van Uffelen, Braun Publishing AG, 2011
Green Building Materials for your Horse Barn, Holistic Horse Magazine, October/November 2010
They Love Horses, Don't They?, DCmud, August 9, 2010 
Building a Green Horse Barn, Equestrian Professional Newsletter, June 2010
Stables: Beautiful Paddocks, Horse Barns, and Tack Rooms, Kathryn Masson, Rizzoli Publications, April 2010
Fresh Air and Lots of Light? It's Just Good Horse Sense, Architecture DC Magazine, Spring 2010
Ask the Experts, Dressage Today, March 2010
Build-On: Converted Architecture and Transformed Buildings, edited by Robert Klanten and Lucas Feireiss, Gestalten, 2009
Greenbarns: Sustainable Homes for Your Horse, Inhabitat.com, July 13, 2009
More Escapes At Home, Web Extra, Washington Spaces Magazine, Summer 2009
NYRA Details Track Season Giveaways, Daily Gazette, June 30, 2009
Sustainable Barns for Green Horse Owners, bestgreenhometips.com, June 9, 2009
Architect Launches Eco-Friendly Barn Designs, customhomesonline.com, June 3, 2009
Selling the Outdoor Room, Remodelers' Journal, April/May 2009
Beautiful Bank Barn Renovation, Inhabitat.com, April 3, 2009
Safe Haven, Western Horseman, March 2009
Seeing Green, Stable Management, February 2009
Good Barnkeeping, The Horse, February 2009
Green, Greener, Greenest, Horse Connection Magazine, November 2008
Lighten Up, Stable Management, October 2008
Stable Environment, Keeneland Magazine, Summer 2008
Arena Considerations, Western Horseman, June 2008
Saving Sagamore, Maryland Life, May/June 2008
Maximizing Work Flow, Western Horseman, May 2008
Potential Energy, Western Horseman, April 2008
Good Flow, Western Horseman, April 2008
Site Planning, Western Horseman, March 2008
Sagamore Farm Reborn, Mid-Atlantic Thoroughbred Magazine, February 2008
Lighten Up, Western Horseman, February 2008
Fashionable Fire for the Home, The Remodelers' Journal, December/January 2008
Hill Country Horse Barn, Western Horseman, January 2008
Equine Design, Estates West, Winter 2008
Second Chances, Green Builder Magazine—Cover Story, December 2007
A Breath of Fresh Air, Western Horseman, December 2007
Barn Rebirth, Best of Southern Living (special issue), Holiday 2007
California Dreaming, Western Horseman, November 2007
Heating Up the Backyard, Garden Compass, September/October 2007
2007 Southern Home Awards, Best Preservation, Southern Living, October 2007 
Champagne Barn on a Beer Budget, Everything for Horse and Rider, Summer 2007
Creature Comforts,  Stable Management, September 2007
Quiet Impact (Monticule Form), Keeneland Magazine, Summer 2007
Adding On,  Stable Management, August 2007
Get Organized: A well-organized tack room is attractive to your clients and allows you to find what you need when you need it, Stable Management, July 2007
Safe Footing for Barn Aisles, Practical Horseman, June 2007
55 Tips for Better Barn Function, Dressage Today, May, 2007
Ranch Dressing: Devine Barn as High Fashion Backdrop, Genlux Magazine, April/May, 2007
Horse Heaven, The Austin American Statesman, November 30, 2006
A Barn for Every Budget,  Equestrian Magazine,  November 2006
An Old Red Barn Gets A New Life, Washington Spaces, Early Winter 2006
A Breed Apart, Austin Home and Living, September/October 2006
Ultimate Horse Barns, Randy Leffingwell, Voyageur Press, 2006
Run-In Shed Makeover, The Horse, May 2006
Oakhaven Farm– Texas Hill Country, Sidelines Magazine, June 2004
Turning Old Into NewWeb, Thoroughbred Times, March 2004
A Sunday Horse, Vicky Moon, Capitol Books, Inc., March 2004
Master Planner, The Washington Times, February 17, 2004
Simply Devine,  Sidelines Magazine, November 1, 2003
Advantages of an Architect-Designed Barn, Riding Magazine, May 2003
Out of the Box, Home Magazine, April 2003
Design on the Hoof, Washington City Paper, November 22, 2002
Brilliant Moves, Kentucky Herald-Leader, November 8, 2002
A Face Lift, Stable Management, April 2002
Creating a Better Barn, Thoroughbred Times, December 1, 2001
Doing Your Homework Before Building A Farm, The International Equine Journal, Fall 2001
Equinomics: Stall Flooring, The Horse, September 2001
A Brilliant Idea, Keeneland, Summer 2001
So You Want A Farm, The Horse, June 2001
Building a Safe Breeding Facility, Horsecity.com, April 2001
Building Barns in Albemarle, Albemarle, April/May 2001
Barns By Blackburn, Whoanews.com, January 2001
Middleburg Mystique, Vicky Moon, Capital Books, Inc., September 2001
Putting Your Mare Under Lights, Warmblood Magazine, November/December 2000
Parade of Barns, Polo Players Edition, July 2000
To Buy or Build, Thoroughbred Times, September 25, 1999
Field of Dreams, Horse Show Magazine, July/August 1999
Taj Mahorse, Polo Players Edition, July 1999
Blackburn Architects Builds Area Barns, Keswick Life, May 1999
Home Sweet Home, The Horse, May 1999
Blackburn Architects: Stables A Specialty, In & Around Horse Country, April/May 1999
Bungalow: American Restoration Style, by Jan Cigliano, (Salt Lake City: Gibbs-Smith Publichers), 1998
Housing Your Horse, The Horse, September 1998
Riding High, Elle Decor, August/September 1998
Kingdom for a Horse, Town and Country, April 1998
The Air In There, The Horse, March 1998 (photos only)
Dream Stable, The Blood Horse, March 14, 1998
Morven Stud: Age-old Virginia Farm Builds Toward Future, Mid-Atlantic Thoroughbred, February 1998
Breeding Facilities, The Horse, January 1998
Barns East and West, Wood Design & Building, Autumn 1997
Variety is the Spice of Riding Arena Design, Rural Builder, May 1997
Building Your Dream, In & Around Horse Country, Oct/Nov 1996
Rhapsodies In Blueprint, SPUR, March/April 1996
Take Stock of Design to Eliminate Common Hazards, The Maryland Horse, Oct/Nov 1995
Born Again, The Washington Post Magazine, October 1, 1995
Horse Sense: The New Breed of Barn, The Washington Post, February 18, 1995
Saints Preserve Us" A Timely Addition, Church of St. Stephen Martyr's New Recovery, The Washington Post, August 14, 1993
Dream Schemes, Remodeling Ideas, Spring 1993
Food Retail Design and Display, Martin M. Pegler, Editor, New York: Retail Reporting Corporation, 1993
Designing Horsemen, SPUR, Sept/Oct 1991
Thoroughbred Landscape, Landscape Architecture, June 1991
Will and Sarah Farish's Lane's End Farm, SPUR, Nov/Dec 1990
Back Porches Make a Comeback, Washington Home, June 15, 1989
03.09.16
John Blackburn will be presenting at the 2016 HSUS Animal Care Expo in Las Vegas, May 11th – 14th. John will be discussing how horse health and safety is impacted by barn and farm design. For more information about the expo please visit: 2016 Animal Care Expo
02.03.16
Watch as John gives viewers advice about their barn projects on the popular series Wild About Barns.
02.02.16
Coming off the heels of a truly epic storm for the Washington D.C. area (and most of the east coast!), I thought I'd take a moment to address how design techniques can help barns "weather" extremes.
In the United States, the upper northeast regions through to the Midwest are prone to experience weather extremes in the form of snow and ice. While we cannot entirely "weather proof" a barn, we can make it more resilient to some of the more damaging effects of weather phenomena.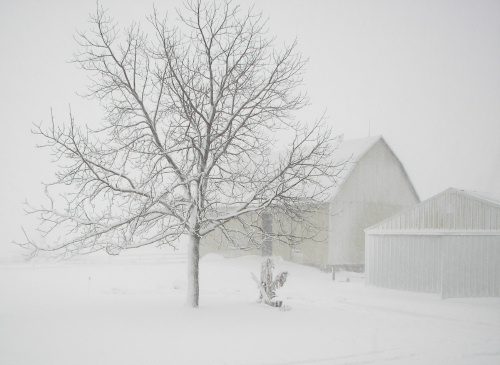 The roof of your barn needs to be able to:
Withstand the weight of snow and/or effectively shed it
Prevent or reduce the formation of ice dams
Redirect "roof avalanches" from sliding into high traffic or poor drainage areas and also reduce associated noise that could frighten the horses.
In addition to contributing to the Bernoulli principle I incorporate for natural ventilation, steeply pitched roofs also contribute to effective, gradual roof shedding and the redistribution of snow load. Ideally the pitch should be between 4/12 and 6/12 to get the optimal shedding effect (although, we generally try to keep pitches at 7/12 or more to take full advantage of the Chimney Effect and Bernoulli principle for natural ventilation)
Roofing material will also factor into how the snow will shed. Metal roofs are excellent as they are smooth and slick. They will also stay colder longer; reducing the likelihood that snow will melt and form ice dams (more on this below). Snow will shed from a metal roof even if the pitch is lower. Shingled roofs, however, will slow down the shedding process by "holding on" to the snow and allowing it to stay in place and accumulate. Consider a steeper pitch if you prefer a shingled roof as it will facilitate the shedding process over the rougher material.
Now, you might be saying to yourself, "Well, the snow is off the roof…but it's all over the place! Now what?" Including strategic roof overhangs will complement the steeper pitch by helping to distribute shedding snow away from exterior walls and out of traffic and poor drainage areas. Be wary though, snow sliding off roofs can be noisy and frightening to horses, not to mention dangerous if it falls on you! Snow guards on the roof can help reduce the noise associated with shedding snow and keep huge sheets of it from falling on (and potentially harming) 2 and 4 legged passersby. Gabled dormers over entryways can also be useful. They help to direct snow off to the sides.
Ice dams are another unfortunate side effect of snow-laden roofs. An ice dam forms when the underside of the roof gets warm enough to thaw the bottom layer of snow sitting on the other side. The water makes its way down to the eave where it refreezes, eventually growing into a mound of ice. As the ice dam gets larger, it can pull the shingles and edges up allowing water to get through and into the insulation and walls. Water damage then wreaks havoc on the interior of the barn. The ice dam could also break off the eave and take pieces of the roof with it or fall on passersby. Sure, there are ways to deal with ice dams once they've formed, but natural ventilation can help prevent them upfront. Natural ventilation keeps the underside of the roof within 10 degrees of the outside temperature, which aides in keeping that critical layer of snow right on top from thawing and running down towards the eaves.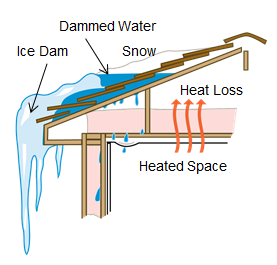 Site and circulation planning can help prevent and/or reduce the impact of icy conditions around equine walkways. In the interest of horse safety, I try to design site circulation so that horses do not need to move over asphalted areas intended for trucks and service vehicles (there are other benefits associated with that as well). Asphalt is not great for horse's knees, generally, but it is particularly problematic when wintery conditions lead to the formation of "black ice" — a thin sheet of ice over the asphalt that can be imperceptible to the horse or persons walking on to it. Horse pathways in and around the barn should include porous footing that absorbs and carries moisture away quickly. Presently there is no way (that I know of) to prevent pastures from freezing over, but you can maintain a dry paddock or "sacrifice" lot where your horses can be turned out when pastures have been effected by inclement weather. Paddocks with considerable slope can be particularly hazardous when they freeze over. That's when a "level" dry lot can be very useful!
As many on the east coast found out this past week, there is only so much preparation you can do in a couple of days before a storm hits. You, your horses, and your barn will benefit from built in preparation.
Posted in
Equestrian News
|
Tagged barn architecture, barn design, beechwood stables, black ice, Blackburn Architects, dormer, Equestrian Architect, extreme weather, farm planning, gable, horse barn design, horse stables, ice, ice dam, ice damming, John Blackburn, overhang, roof, roof pitch, snow, snow load, snow shedding
|
Leave a comment >
01.28.16
John Blackburn to present at the 2016 Equine Affaire in Columbus, OH April 7-10, 2016