Shop
For 40 years, the Blackburn brand has been recognized worldwide as carrying the highest standard in the design of equestrian facilities.
Tees
A soft, lightweight triblend t-shirt in a stylish charcoal or black – featuring Blackburn Architects logo. Care: Machine wash / tumble dry. Sizes: S to XXL. Price: $24.95
Tote

This large midweight canvas tote features the Blackburn Architects logo, perfect for carrying it all. Care: Spot clean. Dimensions: 17.15″ L x 15.75″ H x 6.26″ W. Price: $18.95
Hat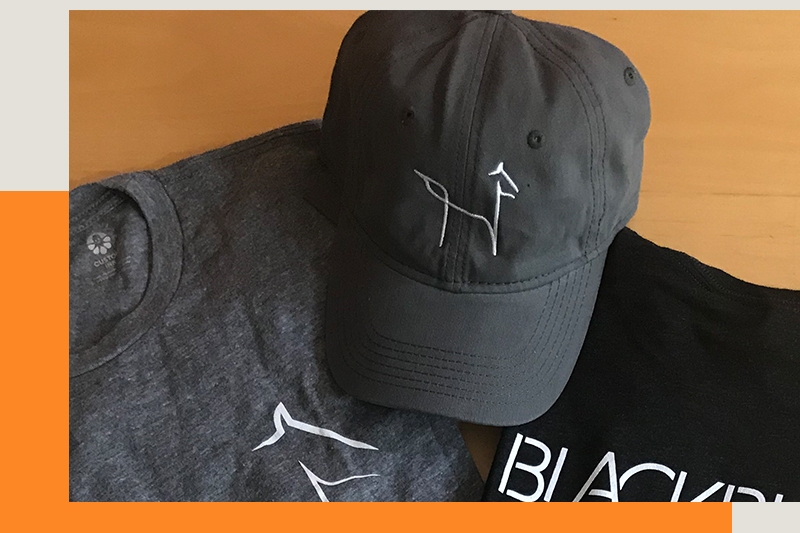 A classic grey twill canvas cap embroidered with Blackburn Architects logo complete with adjusted strap. Care: Hand wash / tumble dry. Price: $24.95
Book: American Equestrian Design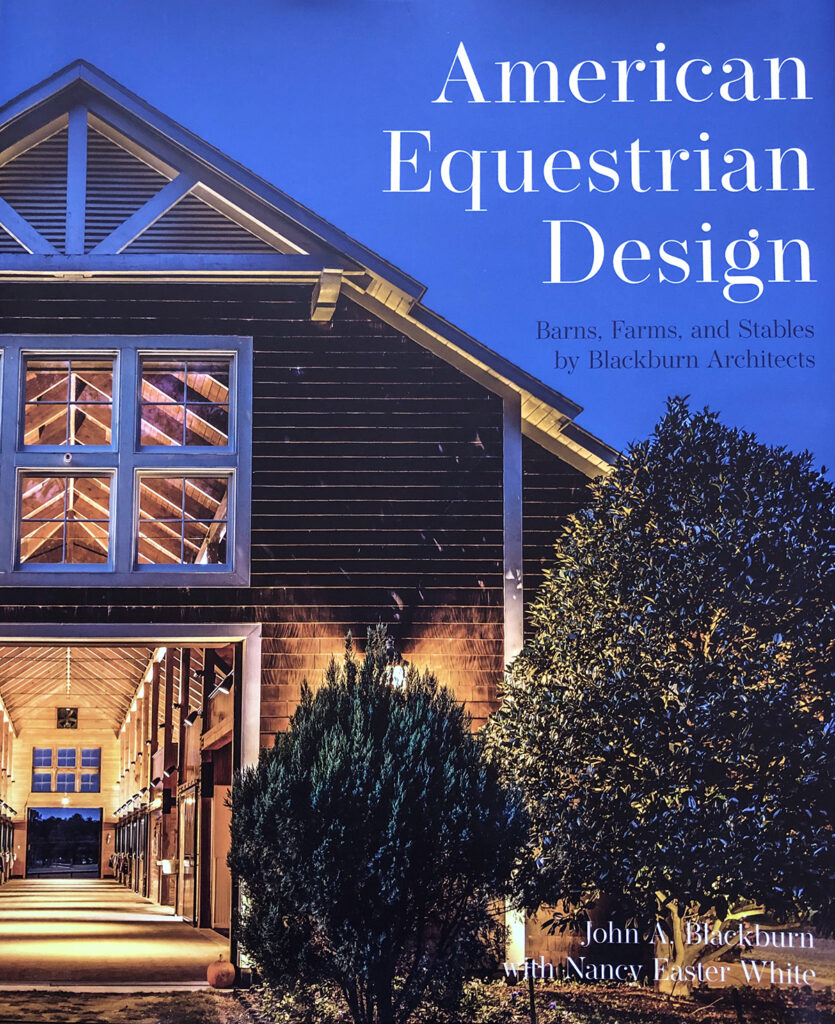 This 10.5″ x 12.25″ coffee table book is an exciting journey through a body of work spanning nearly four decades. Through gorgeous photography and explanatory text, this book highlights some of Blackburn Architects' equestrian designs. This lavishly illustrated monograph is a celebration of the history of this special architecture firm; a beautiful showcase of some of the most jaw-dropping horse stables and barns across the United States.
Price: $55 + $15 shipping. *INTERNATIONAL ORDERS, PLEASE CALL THE OFFICE FOR A SHIPPING QUOTE BEFORE YOUR PURCHASE.
Book: Healthy Stables by Design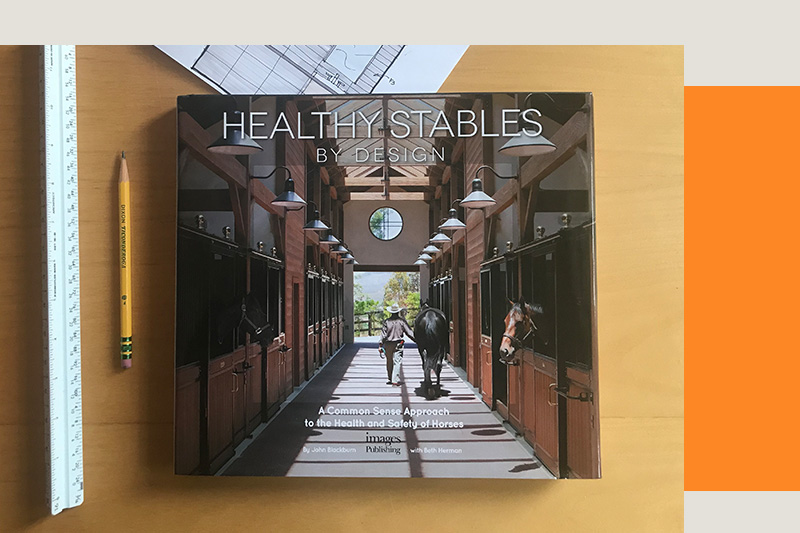 Healthy Stables by Design turns the idea of traditional sheltering practices for horses on its ear, introducing the concepts of aerodynamic ventilation, strategic natural light, and passive solar heating and cooling into compelling horse barn designs ranging from exquisite to functional and everything in between. Long before sustainability in architecture became fashionable and a daily conversation, Blackburn used natural, local, and recycled materials in conjunction with the natural climate to create optimal living environments for equines. With 160 projects across the United States, award-winning equestrian architect John Blackburn is credited with raising the bar on horse barns and equine facilities.. Price: $60 + $12 shipping
---
Shipping
Orders will ship within 3-5 business days
Prefer to pay by check?
To mail payment: please send a check payable to "Blackburn Architects" located at 1820 N Street NW Washington, DC 20036 with product name in the memo line.
Return Policy
Return or exchange any unworn, unwashed, or defective merchandise by mail within 30 days of delivery date.
Questions?
202-337-1755
ts@blackburnarch.com