Team
John A. Blackburn, AIA
President & Senior Principal
As principal of Blackburn Architects, P.C., John Blackburn has over 35 years of experience in the practice of architecture. He is responsible for the overall firm management. His award-winning designs include a full range of project types and services, from programming, existing facility evaluation, and master planning to new construction, adaptive reuse, and historic preservation.
In the field of renovation and restoration, John has a special sensitivity for historic structures and an interest in the adaptive reuse of existing structures for new uses. His conversions have garnered awards from the AIA and Southern Living magazine. Licensed in more than 25 states, John has experience working with differing building types, building codes, and historic preservation requirements.
John's experience in equestrian architecture positions him as a leader in the niche. His equestrian work, which encompasses more than 160 projects, ranges from polo barns to thoroughbred and training facilities to therapeutic riding centers: all of which employ key principles of passive design to create highly functional, sustainable facilities that nurture, inspire, and protect both owner and horse.
John is the co-author of Healthy Stables by Design.
Awards
2011 Nationals Gold Award for Best Interior Design of a Custom Home from the National Association of Home Builders (with Cebula Design) – Private Residence in Marshall, Virginia
Southern Living Home Award in Historic Restoration – New River Bank Barn
Washington Chapter AIA Merit Award in Historic Resources – New River Bank Barn
ABC Award for Excellence in Construction – The Rosemount Center
Washington Chapter AIA Award for Excellence in Architecture – Morven Stud
Cleveland Park Historical Society, Preservation Achievement Award
Georgetown Business and Professional Association, Preservation Award
Ian Kelly
Sr. Project Manager
With over 13 years of experience in architectural project management, Ian Kelly has contributed to and managed the initiation and execution of over 50 projects for Blackburn Architects. Mr. Kelly received his Bachelor of Arts and Sciences in Architecture and Master of Architecture degrees from Catholic University in Washington, D.C. Mr. Kelly specializes in large-scale renovation, historical preservation, equestrian, and commercial projects.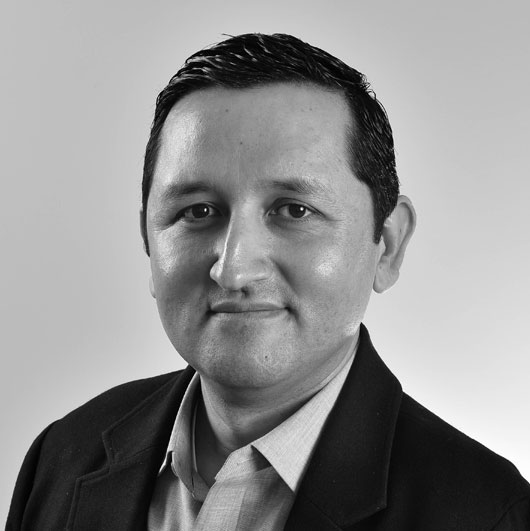 Cesar Lujan
Sr. Project Manager
Cesar Lujan's architectural project management experience spans over 18 years, with 10 years spent overseeing the development and fulfillment of over 40 equestrian projects across the United States. Mr. Lujan's specialties include custom residential, collegiate, and equestrian design. Additionally, Mr. Lujan is an accomplished photographer, with his work appearing prominently in Healthy Stables by Design. Mr. Lujan received his Bachelor of Architecture from Texas Tech University.