Greenbarns
A pre-designed line from the equestrian experts at Blackburn
By offering four (with more to come!) pre-designed barn models, Blackburn Greenbarns® reduces the design fees associated with custom design. These four barn models, which can be tweaked and modified (just ask us), use the same principles that make Blackburn Architects, P.C. the leading experts in equestrian design in order to provide clients with the same standards of excellence at a stricter budget.
We want you to know you don't have sacrifice the look, the functional quality, or the sustainability to get the savings. What makes Blackburn Greenbarns® an even better alternative is the efficiency planned into its design and building schedule. Once you have the plans for the Blackburn Greenbarns® model of your choice, hand them over to your local contractor—or use one of ours—and relax.
Blackburn Greenbarns® are built to last and are priced to be fully functional and equipped, leaving no last minute hassles or issues to solve with your builder.
Is it really that simple? We like to think so. Contact us for more information We're here to help.
The Barns
Features
The Hickory and The Sycamore
Light-colored roofing with highly reflective finish
Recycled-content concrete blocks
Low VOC stains/sealants
FSC certified wood products
Natural lighting
Natural ventilation
The Cypress and The Birch
Low VOC stains/sealants
FSC certified wood products
Recycled rubber pavers
High-efficiency translucent panels
Sustainably harvested western red cedar, or
Durable, low-toxicity, low maintenance cementitious board
Construction Elements Comparison
| | Blackburn Greenbarn™ | Typical Kit Barn |
| --- | --- | --- |
| Framing | | |
| Exterior Siding | | |
| Foundation* | | |
| Roofing | | |
| Skylight | | |
| Roof Vents | | |
| Aisle Flooring | | |
| Double Kickwalls | | |
| Fasteners | | |
| Finishes | | |
Checked items are standard features as part of the Blackburn Greenbarns' base package. Any barn model can be further customized to suit your needs and budget.
*Standard foundations assumed to be concrete block with a 3ft. frost line. Your soil conditions may vary and require additional cost.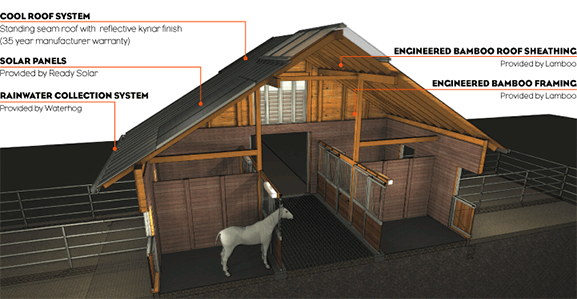 Blackburn Greenbarns® has partnerships with sustainable leaders and innovators within the industry. By partnering with various experts in sustainable design, we can help you customize your Greenbarn with unique, quality products and services such as solar panels, rainwater collection systems, engineered bamboo products, and compost design.
Our Partners

---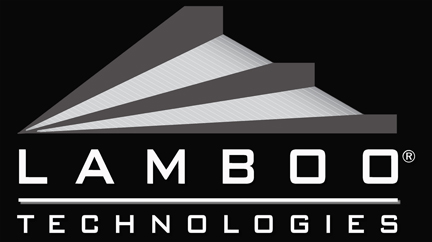 ---
---